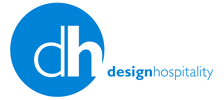 Corporate Hospitality – Integrating Solutions
Your Document Solution Specialists
Integrating Solutions Limited are pleased to announce that we have appointed Design Hospitality as our authorized Corporate Hospitality partner.
Design Hospitality are one of the UK's leading Corporate Hospitality organizations who source top class official events from all major suppliers on your behalf.
Whether you require Corporate and Company Golf Days, Motor Racing VIP Hospitality or organized trips and functions to events such as Rugby Union, Football, Tennis, Horse Racing or Rowing let Design Hospitality take away the hassle involved with the planning and running of your event and all ticket, catering or travel arrangements.
To discover how Design Hospitality can assist you with your Corporate Hospitality requirements go to www.designhospitality.com or call direct on 01708 726073.